Who we are
| | | |
| --- | --- | --- |
| | APSA is committed to deliver excellent and focused assessment technologies and competence-development programs for the academe and the industry to ensure the highest standards of scholastic, work performance and stakeholders satisfaction.​ | |
---
Assessment Features


​Performance / Competencies Based

School Self-Assessment Benchmarked Nationally and Internationally
Retention, Comprehension, Critical Thinking, Creativity, Problem Solving and Application(RCCCPSA) Model used in Test Items
Standards Based Assessment(SBA) Interpretation designed to benefit individual students, teachers, parents and school administrators.
Quality Assessment (Instructional and Technical)
Clear and Simple Directions
Computerized Scoring
News and Events
APSA President Dr. Clemeña talks on 21st Century Learners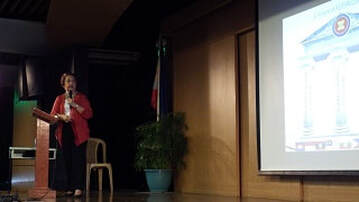 At this time and age, many changes have occurred in our world, including technological advances that have shaped the course of our relentless thirst for knowledge. Many years ago, students relied on encyclopedias, almanacs, and everything they could find in the school library. Sheets of Manila paper were utilized in all ways possible for subject presentations. Teachers explained lessons with their entire prowess through writing and verbal explanations. Personal computers and the internet were not a big thing until the late 90's. Powerpoint presentations were then introduced to replace writing on Manila paper, blackboard, or whiteboard. Google took charge of all the inquiries the world could ever have… And so on. Such transformation of the methods of acquiring information has greatly affected the educational setting, particularly the learning styles of students in every school around the globe.
Read more...
---
APSA envisions itself as the lead organization in assessment and a committed partner of the academe and the industry in the development of people competencies and skills and the human capital.​
APSA Updates
APSA recognizes United International Private School of Dubai

The Asian Psychological Services and Assessment (APSA) recognizes United International Private School (UIPS) of Dubai for subscribing to the APSA's Standards- Based Assessment for three years now, and for implementing a Standards- Based Assessment Program to attain the highest level of excellence in student achievement. MME. Badria Ali, Deputy Managing Director together with Dr. Maria Jolit Angeline P. Malaya, School Psychologist and Ms. Maricris L. Quero, Assistant Principal received the award last September 30, 2017. True to its mission of providing quality education, the UIPS took a big step in improving student achievement by partnering with Asian Psychological Services and Assessment in 2015.

​UIPS is the first Filipino school in UAE to subscribe to APSA's Standards-Based Assessment. The only ISO certified testing company in the country, APSA is the leading organization in test development and the pioneer in the development of Standards-Based Assessment.


APSA offers Standards- Based Assessment (SBA) from Preschool to Senior High School
​

The Enhanced Basic Education Act of 2013 stating that the "State shall create a functional basic education system that will develop productive and responsible citizens equipped with essential competencies, skills and values for both life-long learning and employment", strengthens the Department of Education's serious resolve to improve the quality of basic education in our country.

The Asian Psychological Services and Assessment, a leading organization in test development in the country is one with DepEd's mission in giving students equal opportunity to receive quality education that is at par with international standards and in providing students better career opportunities and preparation for college education in a globally competitive world.

Read more...